The Independent National Electoral Commission (INEC) has rejected claims that Nigerians can vote in the 2023 elections without permanent voter cards (PVCs). INEC clarified after news and claims surfaced on social media platforms that registered voters who failed to obtain a PVC could still vote. The message, allegedly from INEC, spread on WhatsApp, Twitter, and Facebook.
it reads: "Also, if he registered but didn't get the PVC, see http: Enter: "http://cvr.inecnigeria.org/vvs, state, LGA, first and last name, date of birth, and submit."
"If you print the information you see, go to your polling place on Election Day, and present it to INEC officials during certification, you will be able to create a thumbprint on the BVAS." "We will verify your identity by withdrawing your vote, after which you are entitled to vote."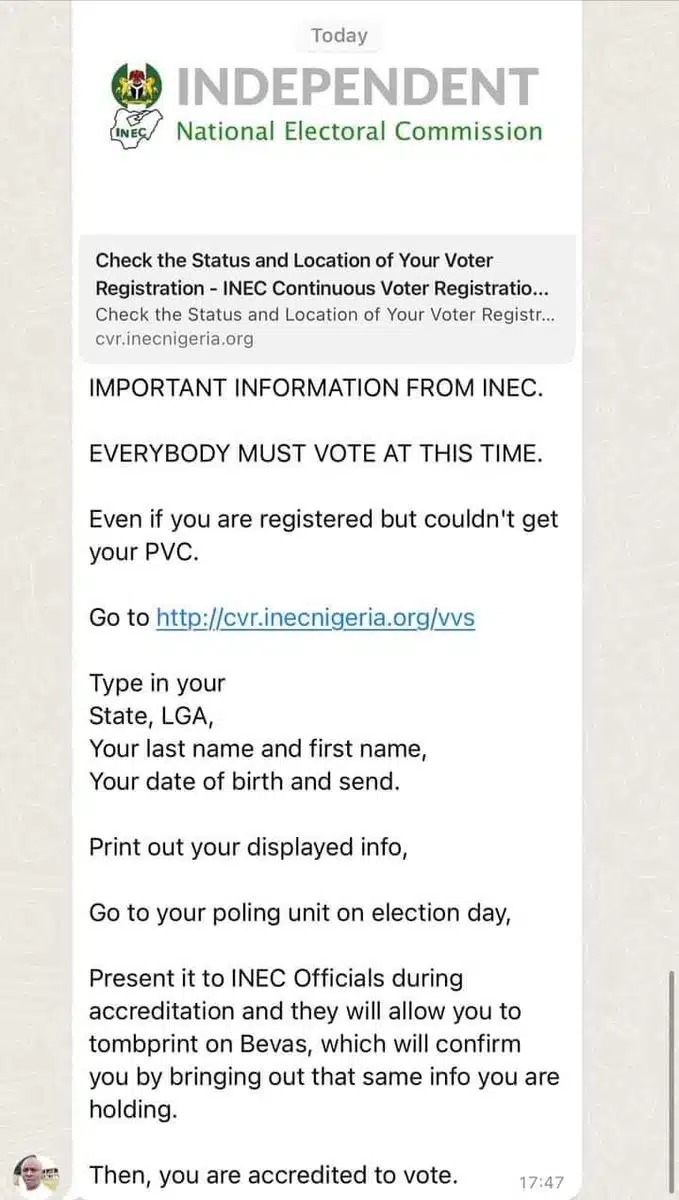 Another Facebook post claimed that without PVC, registered voters could only vote using their name, fingerprint, or voter identification number (VIN). "Dear friends en masse, Even if you have not yet obtained your PVC, please use the provisional registration printout or voucher. "All INEC ad hoc staff will require is your name, VIN, and fingerprint," the user wrote.
"Even if you don't have a PVC or VIN but know the exact voting unit you're voting for, ask them to verify it using your name and fingerprint," claimed the Facebook user. However, INEC spokesman Rotimi Oyekanmi disputed the veracity of the claims and urged Nigerians to ignore them as fake news.
Speaking to The Cable on Friday, he said: "The message is not from INEC." It is fake. "Of course, even without PVC and without voting, our policy remains," he said.
"We urge Nigerians to ignore the fake narrative." Voters without a PVC cannot vote. INEC Chairman Professor Mahmood Yakubu also stated in a media briefing at his National Comparison Center on Thursday that he could not vote without a PVC.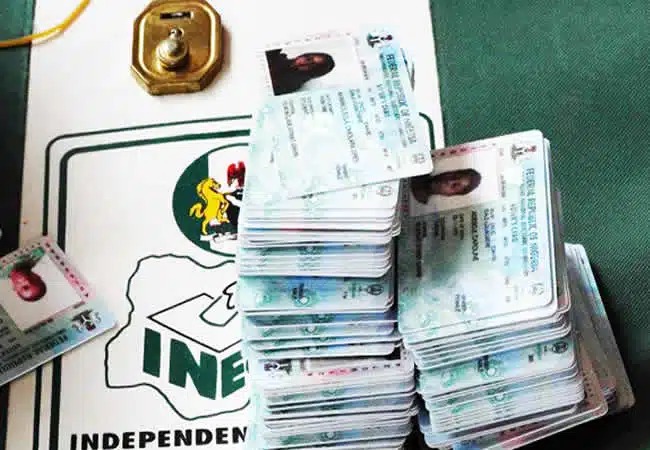 "The electoral procedure clearly mandates the use of the BVAS, as stipulated in the 2022 Elections Act," he said. This also applies to the use of Permanent Voter Cards (PVC). "The no-PVC, no-voting rule remains in effect," he explained.