The Independent National Electoral Commission (INEC) was blocked by the Lagos Federal Court from appointing Musiliu Akinsanya, commonly known as MC Oluomo, to distribute 2023 election materials in the state. The court also on Friday prohibited INEC from appointing its secretary or persons acting under its orders to cooperate with MC Oluomo members and/or drivers to distribute materials within the state. The presiding judge, His Justice Chukwujekwu Aneke, has delivered a verdict in a case filed by the Labor Party, its gubernatorial candidate Gbadebo Rhodes-Victor, and four others, according to Naija News.
Other applicants for the lawsuit are: the African Democratic Congress, the Boot Party, and their respective gubernatorial candidates Hunshaw Dougherty and Wale Oluwo. The court granted an injunction on Monday before staying the main issue. A hearing was held on the merits on Wednesday, after which the court postponed judgment until Friday (today).
The applicant, through his attorney, Abass Ibrahim, had requested the following relief in a motion filed with the court and claiming a time limit.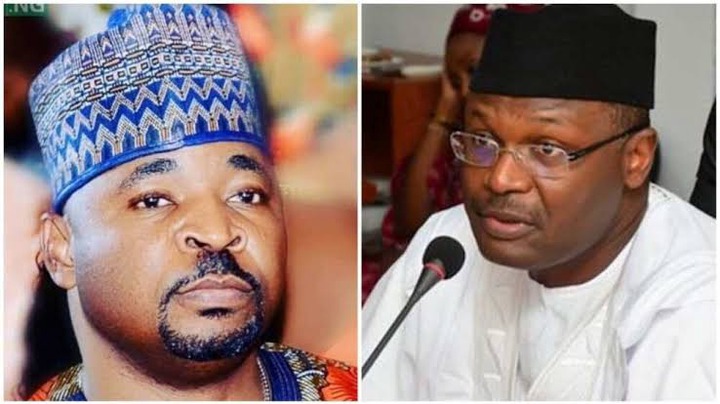 "The appointment, partnership, or appointment by INEC of Musiliu Akinsanya, commonly known as the MC Oluomo-led Lagos State Park Management Commission, to distribute the 2023 Lagos State Elections materials and personnel is subject to Article 26 of the 2022 Elections Act. Any statement that you have violated Articles 26 and 27 has been infringed. Therefore, it is unlawful and void.
"Musiliu Akinsanya, aka MC Oluomo, led the Lagos State Parks Management Committee (established by Governor Babajide Sanwo-Olu, Lagos State's APC Governor's nominee), and its members were appointed, partnered, appointed, and/or elected in Lagos State Drivers by INEC to distribute materials and personnel. This created room for election interference, manipulation, and manipulation in favor of the APC, and as a result, was illegal and unlawful.