The Independent National Electoral Commission (INEC) officially announced the results of Saturday's presidential elections in 13 of Ondo's 18 municipal districts, with Asiwaju Bola Ahmed Tinubu leading all districts.
Tinubu's closest rival, Atiku Abubakar of the People's Democratic Party (PDP), trailed him in the election.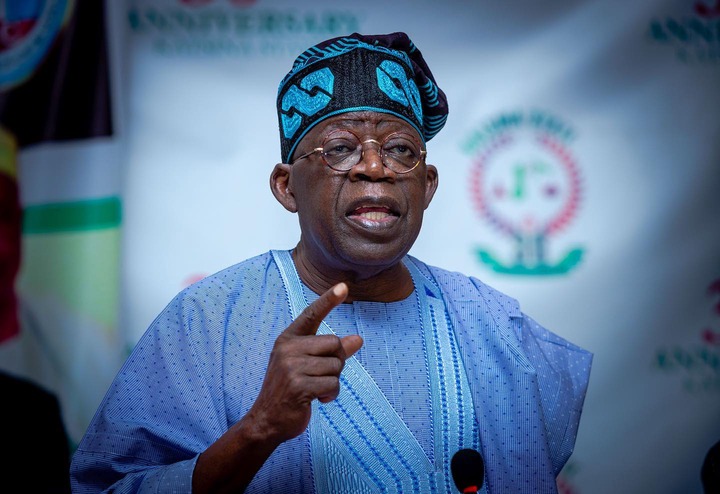 Professor Abayomi Fasina of the Federal University of Nigeria, who was in charge of the election, announced the results.
Ondo Presidential Election Results:
Irele local government
APC. 17,334
1. 704
NNPP. 06
PDP. 6,523
Idanre local government
APC 13,061
LP 2,262
NNPP 24
PDP 10,532
Ose LG
APC 14376
LP 2,031
NNPP 23
PDP 4767
Owo LGA
APC 21,480
LP 3200
NNPP 51
PDP 5173
Ondo East
APC 8390
LP 2,004
NNPP 55
PDP 3912
Akure North
APC 14,261
LP = 2,945
NNPP 69
PDP 4637
Akoko Southwest
APC 28,367
LP 920
NNPP 28
PDP 5,376
Akoko Southeast
APC 10,765
LP 470
NNPP 07
PDP – 3016
Ifedore LGA
APC -15,055
LP 954
NNPP- 08
PDP- 5360
Akoko Northeast
APC-25757
LP-124
NNPP 16
PDP 2400
Akoko Northwest
APC-24,633
LP 736
NNPP- 08
PDP 5200
Ondo West
APC 24,053
LP 6171
NNPP 161
PDP 8534
Ile- Oluji/ Okeigbo
APC 14,750
LP 1,576
NNPP 27
PDP 6,199
Ese-Odo
APC 11,160
LP 1709
NNPP 28
PDP 8200
ILAJE
APC 19,173
LP 1143
NNPP 17
PDP 6780
Akure South
APC 45,694
LP 13,950
NNPP 136
PDP 9047
Odigbo
APC-27,521
LP-3,507
PDP-7,786
Okitipupa
APC- 26,114
LP- 1,826
PDP-12,025