All Progressive Congress (APC) presidential candidate Bora Tinubu was announced as the winner of the February 25 presidential election.
The Independent National Electoral Commission (INEC) has declared the former Lagos state governor the winner of a hard-fought position after achieving higher voter turnout than his other party counterparts.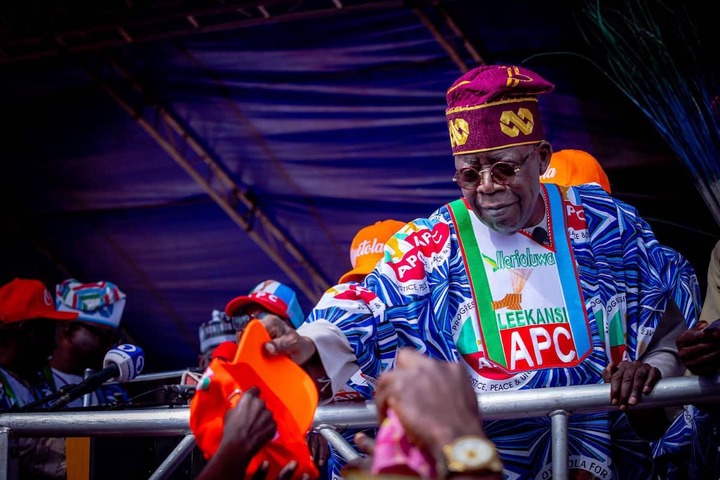 People's Democratic Party (PDP) presidential candidate Atiku Abu Bakar finished second behind Tinubu in the results submitted to INEC by the State Verification Officer, while Labor Party (LP) candidate Peter Obi finished third. It was ranked.
The New Nigerian People's Party (NNPP) presidential candidate Rabium kwankwaso has come a long way in the race, as he is one of the top four candidates for the country's number one political position, according to Niger News.
Based on votes tallied in 36 states and the Federal Capital Territory (FCT), here are the total votes received by each of the top three presidential candidates.
Tinubu: 8,805,420
Atiku: 6.984.290
Peter Obi (6.093.962)