Benue Governor Samuel Ortom voted for Labor presidential candidate Peter Obi. The governor showed his ballot after giving a thumbs up at his polling place in Tse He Ortom, Muzondu district of the state's LGA, on Saturday. Ortom, a member of the People's Democratic Party (PDP), has previously endorsed Obi against the PDP's presidential candidate, Atiku Abubakar.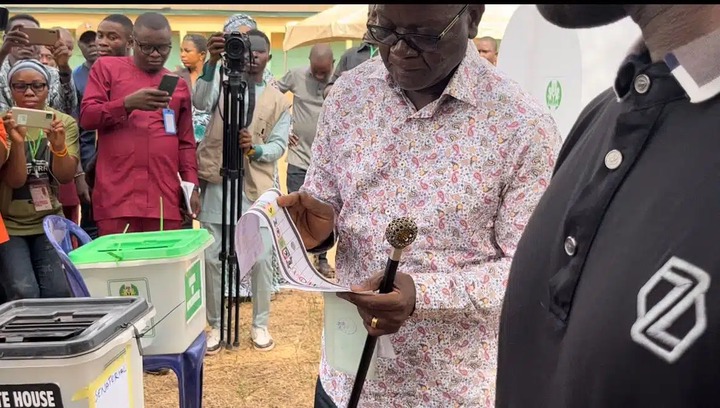 photos of benue state governor samuel ortom showing his ballot paper like buhari did to the public after voting, Votes Peter Obi
He is also a member of one of the five powerful groups of PDP governors who oppose the party's national leadership. Recall that President Buhari also announced that he had voted for All Progressive Congress (APC) presidential candidate Bola Tinubu. The president was showing the ballots to journalists after flipping through the print at voting unit Sarkin Yara A Kofar Baru 01/003.