The Lagos state government announced Sunday that Chrisland International School will remain closed pending an investigation into the death of Whitney Adeniran, a student at the school.
PUNCH Metro had reported the death of a student during a school indoor athletics event at Agege Stadium in the state's Agege local government area.
The Nigerian News Agency said the state government continued to close schools following the death of a 12-year-old student to further investigate vulnerabilities among students and others.
"School closures have paved the way for an unhindered investigation and given time to mourn everyone involved, including the parents, students, staff, and friends of the deceased," said Folashade Adefisayo of the State Board of Education.
She added: "In light of the circumstances of the child's death, the Lagos Attorney General and Attorney General have ordered a forensic investigation into the matter to determine the cause." The Lagos State University Teaching Hospital performed an autopsy on February 15. This was announced by Professor Sunday Soyemi, a pathology expert at LASUTH. Samuel, a pathologist representing the family of the deceased. • Dr. Keshinlo and Mr. Olugbenga Oyewole, a leading medical specialist and pathologist at Chrisland Schools.
"An autopsy report on March 1 revealed the cause of death to be suffocation and electrocution. The Attorney General and Deputy Attorney General have since ordered the Public Prosecutor's Office to issue legal advice on the matter. Schools remain closed and continue to question the dangers of students and others without repercussions for criminal prosecution. "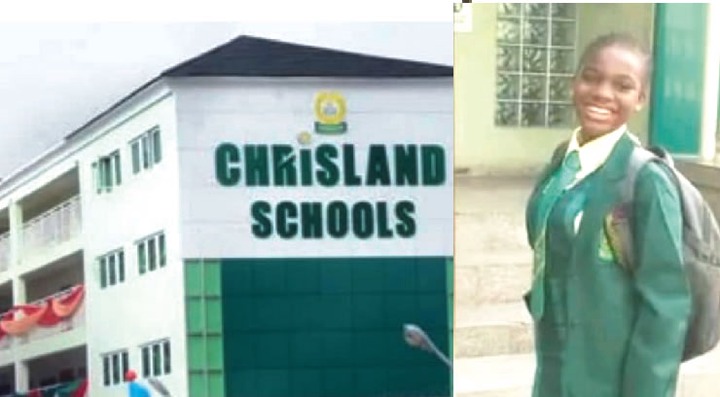 Adefisayo added that the Educational Quality Assurance team also has meetings with school management to ensure compliance with child protection policies. "During the meeting, we discussed our plans for an internal sporting event and the aftermath of an unfortunate incident." "It was determined that an error had been made," she said in a statement. The commissioner added that a government delegation visited her deceased family on March 2 and expressed her condolences.